Posts for: March, 2019
By Anniston Dental Group
March 18, 2019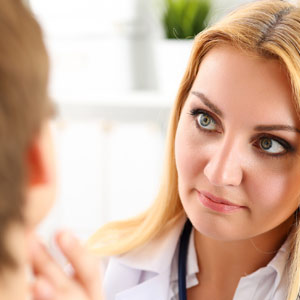 You've been treating a persistent rash around your mouth with medicated ointments, but it's not going away. The problem may be the ointment — it could actually be sustaining the particular rash you have.
Peri-oral dermatitis is a scaly rash with small bumps (some filled with pus) around the mouth, eyes or nose. It's especially common among women ages 20-45, possibly due to hormonal factors or cosmetic use. Other than its unattractiveness you might not otherwise notice it, although it can cause stinging, itching or burning. There are ways to treat it effectively, though not necessarily the way you might think.
Many skin conditions respond well to topical steroids, like ointments or lotions containing hydrocortisone. But prolonged use of a steroid for skin irritations might actually increase risks for peri-oral dermatitis. Applying it to an existing rash may also deceive you — the steroid constricts some of the skin's tinier blood vessels, which will make the rash appear as if it's fading. The effect, though, usually doesn't last more than an hour. If you continue to use the steroid, the rash won't get better.
The key to alleviating peri-oral dermatitis requires treatment from a physician, dermatologist or dentist, who will also be able to accurately diagnose the specific skin condition you have. If it is peri-oral dermatitis, the first step is to stop using any topical steroids and only wash with mild soap or similar substitute. You'll have to be patient because the rash may at first appear to flare up and worsen before getting better.
Instead of steroids, we may prescribe antibiotics to help clear the rash, typically tetracycline. It may take several weeks of use before the rash begins to clear; as it does clear, you would either stop the antibiotic treatment or taper off over a four-to-five week period.
While some cases of peri-oral dermatitis will clear up and remain that way, some people may experience chronic reoccurrences. Even so, by using the same treatment approach we can still effectively manage the condition for the long-term.
If you would like more information on peri-oral dermatitis and similar rashes, please contact us or schedule an appointment for a consultation.
By Anniston Dental Group
March 08, 2019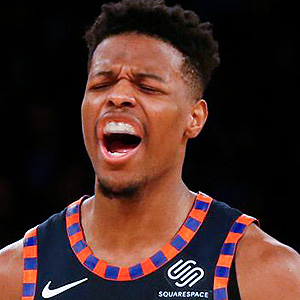 Basketball isn't a contact sport—right? Maybe once upon a time that was true… but today, not so much. Just ask New York Knicks point guard Dennis Smith Jr. While scrambling for a loose ball in a recent game, Smith's mouth took a hit from an opposing player's elbow—and he came up missing a big part of his front tooth. It's a type of injury that has become common in this fast-paced game.
Research shows that when it comes to dental damage, basketball is a leader in the field. In fact, one study published in the Journal of the American Dental Association (JADA) found that intercollegiate athletes who play basketball suffered a rate of dental injuries several times higher than those who played baseball, volleyball or track—even football!
Part of the problem is the nature of the game: With ten fast-moving players competing for space on a small court, collisions are bound to occur. Yet football requires even closer and more aggressive contact. Why don't football players suffer as many orofacial (mouth and face) injuries?
The answer is protective gear. While football players are generally required to wear helmets and mouth guards, hoopsters are not. And, with a few notable exceptions (like Golden State Warriors player Stephen Curry), most don't—which is an unfortunate choice.
Yes, modern dentistry offers many different options for a great-looking, long lasting tooth restoration or replacement. Based on each individual's situation, it's certainly possible to restore a damaged tooth via cosmetic bonding, veneers, bridgework, crowns, or dental implants. But depending on what's needed, these treatments may involve considerable time and expense. It's better to prevent dental injuries before they happen—and the best way to do that is with a custom-made mouthguard.
Here at the dental office we can provide a high-quality mouthguard that's fabricated from an exact model of your mouth, so it fits perfectly. Custom-made mouthguards offer effective protection against injury and are the most comfortable to wear; that's vital, because if you don't wear a mouthguard, it's not helping. Those "off-the-rack" or "boil-and-bite" mouthguards just can't offer the same level of comfort and protection as one that's designed and made just for you.
Do mouthguards really work? The same JADA study mentioned above found that when basketball players were required to wear mouthguards, the injury rate was cut by more than half! So if you (or your children) love to play basketball—or baseball—or any sport where there's a danger of orofacial injury—a custom-made mouthguard is a good investment in your smile's future.
If you would like more information about custom-made athletic mouthguards, please contact us or schedule an appointment for a consultation. You can learn more by reading the Dear Doctor magazine articles "Athletic Mouthguards" and "An Introduction to Sports Injuries & Dentistry."