Posts for: February, 2018
By Anniston Dental Group
February 17, 2018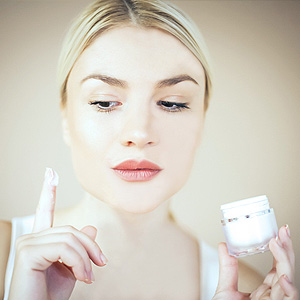 The red, scaly rash suddenly appearing on your face doesn't cause you much physical discomfort, but it's still embarrassing. And to make matters worse treating it as you would other skin ailments seems to make it worse.
Your ailment might be a particular skin condition known as peri-oral dermatitis. Although its overall occurrence is fairly low (1% or less of the population worldwide) it seems to be more prevalent in industrialized countries like the United States, predominantly among women ages 20-45.
Peri-oral dermatitis can appear on the skin as a rash of small red bumps, pimples or blisters. You usually don't feel anything but some patients can have occasional stinging, itching or burning sensations. It's often misidentified as other types of skin rashes, which can be an issue when it comes to treatment.
Steroid-based ointments that work well with other skin ailments could have the opposite effect with peri-oral dermatitis. If you're using that kind of cream out of your medicine cabinet, your rash may look better initially because the steroid constricts the tiny blood vessels in the skin. But the reduction in redness won't last as the steroid tends to suppress the skin's natural healing capacity with continued use.
The best treatment for peri-oral dermatitis is to first stop using any topical steroid ointments, including other-the-counter hydrocortisone, and any other medications, lotions or creams on it. Instead, wash your skin with a mild soap. Although the rash may flare up initially, it should begin to subside after a few days.
A physician can further treat it with antibiotic lotions typically containing Clindamycin or Metronidazole, or a non-prescription, anti-itch lotion for a less severe case. For many this clears up the condition long-term, but there's always the possibility of relapse. A repeat of this treatment is usually effective.
Tell your dentist if you have recurring bouts of a rash that match these descriptions. More than likely you'll be referred to a dermatologist for treatment. With the right attention—and avoiding the wrong treatment ointment—you'll be able to say goodbye to this annoying and embarrassing rash.
If you would like more information on peri-oral dermatitis, please contact us or schedule an appointment for a consultation.
By Anniston Dental Group
February 02, 2018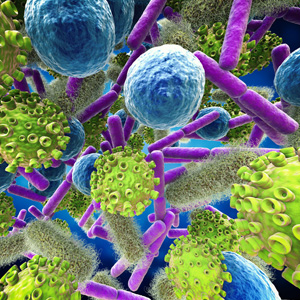 Most people associate bacteria with disease and ill health. But the real story about the trillions of microscopic organisms now living in and on your body is a bit more complicated. With recent advances in genetic code research scientists are learning that many of these microorganisms you're hosting are actually beneficial for you — including your teeth and gums.
Beginning at birth and throughout your lifetime you are continually developing a distinct microbiome — actual communities of bacteria and other microorganisms that inhabit your body. As your microbiome develops it helps train your immune system to distinguish between "good" bacteria that help with digestion and other bodily processes and "bad" bacteria that cause disease.  And it continually adapts to changes in what we eat, the pets we acquire or the drugs we take.
But lifestyle choices like diet can also have a detrimental effect, causing harmful bacteria to become dominant. This seems to be the case with Streptococcus mutans, the bacterial strain most associated with tooth decay. Scientists have analyzed biofilm (plaque deposits on teeth) from the pre-industrial era before 1900 and compared it with modern biofilm samples. They've found Streptococcus mutans levels to be much higher in modern biofilm, which they directly attribute to the modern Western diet.
As we gain a better understanding of these findings and of the role of bacteria in our lives, it could change many health recommendations not only about diet but about medications too. In the fight against disease, for example, we've used antibiotics to eradicate infection-causing microorganisms, but with a broad destructive ability that can also kill many beneficial strains of bacteria. It's hoped as our knowledge grows we'll be able to create newer drugs that more narrowly target harmful microorganisms while not affecting beneficial ones.
There's a new appreciation emerging for bacteria's role in our lives. As a result efforts to rebalance a person's microbiome when they become sick may eventually become a critical element in healthcare treatment strategies. The benefits of this strategy for health, including for our teeth and gums, could be quite impressive.
If you would like more information on the role of bacteria in oral health, please contact us or schedule an appointment for a consultation. You can also learn more about this topic by reading the Dear Doctor magazine article "New Research Shows Bacteria Essential to Health."